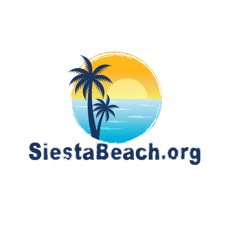 Discover Siesta Key and Sarasota
About me: A Native's Perspective
Welcome to my corner of the internet, where I invite you to embark on a journey through the captivating paradise that is Siesta Key and the enchanting Sarasota area. As a proud native of this breathtaking region, born and raised here over five decades ago, I've had the privilege of witnessing the evolution of this stunning coastal haven.
In my youth, Siesta Key was a tranquil beach town, patiently awaiting the arrival of winter "snowbirds" seeking refuge from the frigid northern winters. The town's rhythm mirrored the gentle ebb and flow of the waves, embracing the cherished tradition of seasonal visitors. Over the years, however, I've seen this idyllic retreat transform into a year-round tourist destination, where the beauty of Siesta Key knows no seasonal bounds.
Siesta Village, once a modest hub with just a handful of shops and a 7-11, has blossomed into a vibrant center teeming with an array of bars, restaurants, and charming tourist boutiques. The metamorphosis of this coastal gem is a testament to the area's enduring allure and its ability to adapt while preserving its unique character.
With an intimate knowledge of this region, deeply rooted in my upbringing, I've embarked on the creation of this informative website. While my perspective is deeply personal, the content presented here is founded on verifiable facts and historical insights. I aim to provide you, the reader, with a comprehensive and accurate resource for exploring Siesta Key and the surrounding Sarasota area.
My hope is that this website will inspire you to discover and appreciate the wonders of my hometown, Siesta Key, and the enchanting Sarasota area. Whether you're a seasoned traveler seeking new experiences or a curious soul looking to uncover hidden gems, I invite you to join me in celebrating the rich tapestry of this coastal paradise.
Thank you for visiting, and may your journey through Siesta Key and Sarasota be filled with unforgettable moments and lasting memories.
Warmest Regards,
D. Zuknick
My mission
My mission with this website is to share my deep-rooted love and knowledge of Siesta Key area with the world. As a lifelong resident, I've seen this region transform and evolve, and I believe that its unique blend of natural beauty, cultural richness, and historical significance deserves to be celebrated and explored by all. My goal is to provide a comprehensive and accurate resource for anyone interested in discovering the treasures of this coastal haven, whether you're a seasoned traveler or a first-time visitor. Through this website, I aim to promote an appreciation for the beauty and culture of my hometown, fostering a sense of connection between locals and those who come to experience the magic of Siesta Key and Sarasota. Thank you for joining me on this journey, and I hope that my passion for this area shines through in every article and recommendation.
My vision
My vision is to become the go-to source for exploring and experiencing the wonders of Siesta Key and Sarasota. I aspire to create a community of passionate travelers, curious adventurers, and devoted locals who share in my appreciation for this extraordinary region. Through engaging content, insightful recommendations, and a commitment to accuracy, my vision is to inspire a deeper connection with the natural beauty, culture, and history that make Siesta Key and Sarasota truly exceptional. I envision a future where everyone who visits my website leaves with a profound sense of awe and an enriched understanding of this coastal paradise. I also aim to preserve and celebrate the unique charm of this area for generations to come.