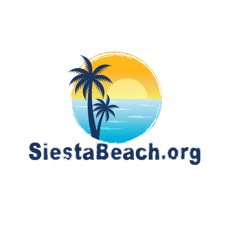 Welcome to our captivating collection of the live webcams showcasing the beauty and charm of Siesta Key! Nestled along the stunning Gulf Coast of Florida, Siesta Key is a tropical paradise known for its powdery white sand beaches, crystal-clear turquoise waters, and vibrant atmosphere. Whether you're planning a visit, reminiscing about past trips, or simply seeking a virtual getaway, our curated selection of Siesta Key Beach cams offers you a front-row seat to the various wonders this paradise has to offer.
Exploring Siesta Key Through Live Webcams
Immerse yourself in the sights of Siesta Key as if you were there in person. The webcams on this site are from various sources positioned across different areas of the island, capturing its diverse landscapes, lively events, and breathtaking sunsets. No matter the time of day, you can experience the island's beauty from the comfort of your own device.
Witness Siesta Key's Spectacular Sunsets
Siesta Key is renowned for its awe-inspiring sunsets that paint the sky with hues of orange, pink, and gold. Tune in to one of several cameras which captures the magical moment when the sun dips below the horizon, casting its warm glow over the tranquil Gulf of Mexico. Whether you're a Island local or an occasional visitor looking seeking solace in nature's splendor, the sunset cams are sure to captivate your senses.
Beach Life and Beyond
From the lively shores of Crescent Beach to the relaxed atmosphere of Point of Rocks, watch families building sandcastles, surfers catching waves, and beachgoers soaking up the sun, giving you a taste of the island's unique culture.
Plan Your Siesta Key Getaway
Thinking about a future visit to Siesta Key? These live webcams can be your virtual tour guide, helping you plan your itinerary and decide which areas you'd like to explore during your stay. Whether you're interested in water sports or simply relaxing by the ocean, this collection of beach cams offer valuable insights into the island's offerings.
Start Your Siesta Key Adventure
So... Are you ready to explore Siesta Key in real time? Click through the selection of webcams below and embark on a virtual adventure that will transport you to the sun-soaked shores and mesmerizing sunsets of this beloved paradise. Whether you're a frequent visitor or experiencing Siesta Key for the first time, these beach cams promise an immersive and unforgettable journey.