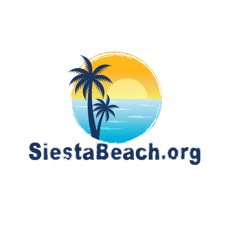 Things to do in Siesta Key
Looking for things to do in Siesta Key and Sarasota? Well, there is an abundance of exciting activities and attractions for every visitor. On Siesta Key, immerse yourself in the stunning natural beauty by engaging in thrilling water sports like kayaking and parasailing. Explore the pristine coastline, marvel at the crystal-clear waters, and feel the rush of adrenaline as you soar above the sea. In Sarasota, delve into the rich cultural scene by visiting the renowned museums that showcase art, history, and innovation. Expand your horizons with captivating exhibitions and displays that highlight the region's unique heritage.
Additionally, both Siesta Key and Sarasota provide opportunities for boating enthusiasts to set sail and navigate the picturesque waters. Charter a boat and embark on a memorable journey, discovering hidden coves, idyllic islands, and breathtaking vistas. To further explore the wonders of Sarasota, indulge in sightseeing tours that showcase the city's architectural gems, vibrant gardens, and mesmerizing wildlife. Whether you're seeking thrilling adventures or cultural enrichment, both Siesta Key and Sarasota offer a diverse array of activities and attractions to ensure an unforgettable experience.