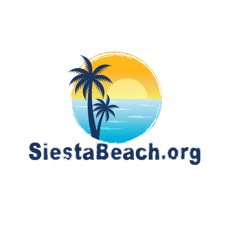 Things to Do in Siesta Key
Explore the best things to do in Siesta Key, from pristine beaches to water sports and cultural experiences. Unforgettable adventures await!
ACTIVITIES
Nestled along the stunning Gulf Coast of Florida, Siesta Key beckons with its breathtaking beaches, vibrant culture, and an array of exciting activities. Whether you're a sunseeker, nature enthusiast, or an adventurer at heart, Siesta Key offers a wealth of opportunities to indulge in memorable experiences. In this comprehensive guide, we will delve into the best things to do in Siesta Key, ensuring you make the most of your time in this coastal paradise.
Unwind on Siesta Key Beach: No visit to Siesta Key would be complete without spending ample time on Siesta Key Beach, one of the most magnificent beaches in the United States. Sink your toes into the powdery, white quartz sand, known for its cool touch, and immerse yourself in the crystal-clear turquoise waters. Whether you seek relaxation, sunbathing, or a leisurely beachside stroll, Siesta Key Beach's stunning coastal scenery will captivate you.

Explore the Siesta Key Village: Situated in the heart of Siesta Key, the Siesta Key Village is a charming, pedestrian-friendly area bursting with boutique shops, art galleries, and delectable dining options. Embark on a leisurely stroll through the village, peruse unique local crafts, and tantalize your taste buds with mouthwatering cuisine at the island's acclaimed restaurants. Experience the vibrant island atmosphere, enhanced by live music at the village's open-air venues.

Embrace Water Sports and Activities: Siesta Key's pristine waters offer a playground for water sports enthusiasts. Dive into the exciting world of paddleboarding or kayaking, gliding along the calm Gulf waters while reveling in the scenic shoreline. For the thrill-seekers, jet skiing, parasailing, and wakeboarding are popular choices, providing an adrenaline rush amidst the stunning coastal backdrop. Fishing charters are also available for those eager to cast a line and experience the abundant marine life of the Gulf of Mexico.

Discover the Beauty of Point of Rocks: Located at the southern end of Crescent Beach, Point of Rocks is a unique limestone formation teeming with marine life. Grab your snorkeling gear and explore the underwater world, adorned with vibrant coral formations and an array of tropical fish. With its calm, shallow waters, Point of Rocks offers an ideal snorkeling spot suitable for both beginners and experienced enthusiasts.

Take a Sunset Cruise: Savor the mesmerizing beauty of Siesta Key's sunsets by embarking on a captivating sunset cruise. Sail along the coast, sipping on refreshing beverages as the sun paints the sky with a vibrant palette of colors. Capture stunning photographs, spot playful dolphins frolicking in the water, and create lasting memories against the backdrop of Siesta Key's breathtaking sunsets.

Visit the Siesta Key Farmers Market: Every Sunday, the Siesta Key Farmers Market springs to life, offering a delightful array of fresh produce, local crafts, and artisanal products. Immerse yourself in the market's lively ambiance, browse through the stalls, sample gourmet treats, and engage with the friendly vendors. From organic fruits and vegetables to handcrafted jewelry and unique artwork, the Siesta Key Farmers Market is a must-visit for those seeking a taste of the local flavor.

Immerse in Nature at the Myakka River State Park: Just a short drive from Siesta Key, the Myakka River State Park offers a serene escape into nature's embrace. Embark on a scenic hike through lush trails, keeping an eye out for native wildlife. For a thrilling adventure, hop on an airboat ride to explore the park's waterways and catch glimpses of alligators and various bird species. Kayak along the tranquil Myakka River, find a perfect picnic spot, or spend a night camping under the starry skies. The park also features informative nature exhibits, allowing you to deepen your understanding of the local ecosystem.

Indulge in Cultural Experiences: Siesta Key's proximity to Sarasota, known as the cultural gem of Florida, presents endless opportunities to explore world-class museums, theaters, and art galleries. Immerse yourself in the vast collection of art at The Ringling, a magnificent art museum and the former estate of John and Mable Ringling. Catch a captivating performance at the Sarasota Opera or Sarasota Ballet, witnessing the incredible talents of renowned artists. Delve into the rich cultural heritage of the region, and let the captivating performances leave you inspired.
Conclusion: Siesta Key offers an abundance of exciting activities that cater to every type of traveler. From relaxing on pristine beaches to immersing in nature's wonders, and from thrilling water sports to cultural exploration, Siesta Key has something to captivate the hearts of all who visit. Embark on your Siesta Key adventure, and let the island's charm and allure leave an indelible mark on your soul. Discover the ultimate Siesta Key experience and create cherished memories in this coastal paradise that will last a lifetime.