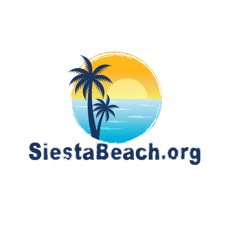 Siesta Key Bars: Island Nightlife
Navigate Siesta Key's lively nightlife scene with our comprehensive guide to Siesta Key bars. Experience, enjoy, and make lasting memories.
NIGHTLIFE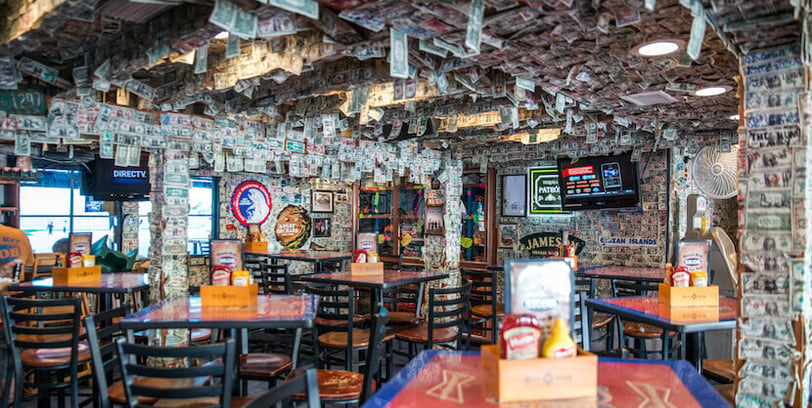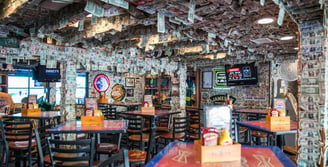 Bathing in the golden glow of a coastal sunset, enveloped by the whispering sea breeze, and being part of the ambient rhythmic jingle of live music - Siesta Key's bars offer all these enticing experiences and so much more. Whether you're a local who calls this coastal paradise home or a wanderlust-stricken traveler seeking the exotic allure of the island's nightlife, Siesta Key's vibrant bars offer myriad joys. From the bustling thoroughfare of Siesta Village to the serene southern shores, our adventure across these hospitable hangouts will have you captivated.
Siesta Village: The Heartbeat of Nightlife
The magic of Siesta Key is ubiquitous, but it is in Siesta Village, the island's beating heart, where it becomes palpably exuberant. The village's bars are a mélange of welcoming locals, cheerful tourists, pulsating music, delicious food, and an assortment of cocktails that would make a sommelier swoon. Let's start our tour in Siesta Village before we journey to the island's southern edge.
Daiquiri Deck
The Daiquiri Deck is a Siesta Key institution, offering visitors a quintessential Florida bar experience. It's a perfect blend of a laid-back ambiance, warm and friendly service, and an impressive selection of delicious daiquiris, including their signature 'Deck Diesel'. With a raw bar offering fresh seafood, a variety of mouthwatering snacks, and live music playing in the background, Daiquiri Deck is a delightful oasis in the heart of Siesta Village. Don't forget to try their tantalizing grouper tacos and enjoy the live broadcasts of sporting events!
Siesta Key Oyster Bar (SKOB)
Next up is the Siesta Key Oyster Bar, affectionately known as SKOB. This bar brings a piece of the ocean right into the heart of Siesta Village. Its warm, inviting interior is adorned with dollar bills left by patrons from around the world, creating a unique aesthetic that reflects the diversity of its customers. Known for its wide selection of oysters and craft beers, SKOB offers an authentic coastal dining experience. The live music, combined with their extensive seafood menu, makes SKOB a must-visit destination for anyone seeking a taste of Siesta Key's marine bounty.
The Beach Club
If you're looking for a more energetic atmosphere, The Beach Club has you covered. This historic bar, with its rich history dating back to the 1940s, offers a vibrant nightclub environment. With some of the area's best DJs spinning tracks all night, it's the perfect place for those eager to dance the night away. The Beach Club isn't just about dancing though; with an extensive drink menu featuring a variety of signature cocktails, it caters to all types of patrons.
Gilligan's Island Bar and Grill
Just a stone's throw away, you'll find Gilligan's Island Bar and Grill. Its open-air setup and vibrant outdoor seating area make it the perfect place to enjoy a balmy tropical evening. Gilligan's Island Bar and Grill is known for its signature cocktail, the 'Gilligan's Island Iced Tea,' which you must try if you're a fan of tropical drinks. Their menu, packed with American classics and local seafood dishes, ensures that there's something for everyone.
The Old Salty Dog
Just a short journey north of Siesta Village, you'll find The Old Salty Dog. This British-style pub brings a slice of the UK to Siesta Key with its deep-seated nautical theme and an extensive menu of British and local seafood. The Old Salty Dog is known for its 'Salty Dog,' a beer-battered, deep-fried hot dog that has been featured on the Food Network. Combine it with one of their cold beers, and you have a match made in heaven.
Southern Siesta Key: Where Tranquility Meets Nightlife
As we move towards the southern end of Siesta Key, the atmosphere becomes more relaxed, with a distinctive tropical vibe. This part of the island offers a quieter, more laid-back nightlife experience.
Captain Curt's Crab & Oyster Bar
At the heart of South Siesta Key, you'll find Captain Curt's Crab & Oyster Bar. Known far and wide for its award-winning clam chowder, Captain Curt's offers an eclectic mix of delicious food and enjoyable entertainment. Their 'Back Room Saloon' features nightly karaoke and live music, making it an ideal place to unwind after a day at the beach.
Crescent Club
Further south, the Crescent Club offers a laid-back environment perfect for relaxation. This local favorite, known for its well-stocked bar and pool tables, is the ideal spot to relax with an ice-cold beer. You can also enjoy a friendly game of pool while you soak up the quintessential Siesta Key vibe.
Turtles on Little Sarasota Bay
If you're looking for a serene spot to wind down, Turtles on Little Sarasota Bay is a must-visit. With a stunning view overlooking the bay, you can sip on a tropical cocktail while watching the sunset. The tranquil ambiance is enhanced by an extensive menu featuring fresh, local seafood.
Sniki Tiki
Finally, nestled within Captain Curt's complex, the Sniki Tiki is a tropical haven. Its vibrant Polynesian-style decor and an array of signature tiki cocktails make this open-air bar a perfect place to enjoy a leisurely evening. As you sip on a Mai Tai and listen to the live island music, you'll feel as if you've been transported to a tropical paradise.
Each bar in Siesta Key offers a unique atmosphere, mirroring the island's multifaceted charm. From the energetic nightlife of Siesta Village to the tranquil vibes of the southern end, there's something for everyone. The nightlife of Siesta Key isn't just about the drinks or the music — it's about the experiences. It's the friendly faces you meet, the memorable conversations you have, and the unforgettable memories you create. So, as the sun sets on this idyllic island, get ready to immerse yourself in the magic of Siesta Key, one bar at a time. Whether you're in the mood for dancing, dining, or simply relaxing, the bars of Siesta Key promise to deliver an unforgettable night.