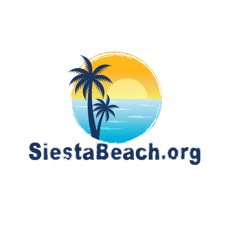 Discover the Best Burgers in Siesta Key
Discover the best burgers in Siesta Key, FL. From gourmet delights to beachside classics, indulge in a culinary journey you won't forget.
RESTAURANTS
Siesta Key, FL, is not only renowned for its stunning beaches but also for its thriving culinary scene. When it comes to mouthwatering burgers, Siesta Key offers a range of delectable options that will satisfy even the most discerning burger enthusiasts. Join us on a savory journey as we explore the top destinations to indulge in the best burgers that Siesta Key has to offer.
The Cottage: Located at 153 Avenida Messina, The Cottage is a charming beachside eatery known for its gourmet burgers. Sink your teeth into their signature Cottage Burger, featuring a juicy patty topped with their special sauce. With its cozy atmosphere and delectable burgers, The Cottage is a must-visit for burger lovers seeking a unique and flavorful experience.

Gilligan's Island Bar & Grill: Situated at 5253 Ocean Blvd, Gilligan's Island Bar & Grill offers a laid-back setting where you can enjoy a burger with a tropical twist. Their menu features juicy burgers bursting with flavors that will transport you to paradise. Pair your burger with one of their refreshing cocktails, and soak up the relaxed island vibes.

The Old Salty Dog: A local favorite, The Old Salty Dog at 5023 Ocean Blvd serves up classic pub-style burgers that never disappoint. Sink your teeth into their perfectly grilled patties, paired with their famous hand-cut fries. Whether you're a Siesta Key regular or a first-time visitor, The Old Salty Dog is a must-stop destination for burger connoisseurs.

City Pizza: While City Pizza is known for its mouthwatering pizzas, they also offer delectable burgers made with fresh ingredients. Located at 6645 Midnight Pass Rd, this family-friendly establishment combines the best of both worlds, allowing you to enjoy a satisfying burger alongside their famous pizza creations.

Siesta Key Oyster Bar: Located at 5238 Ocean Blvd, Siesta Key Oyster Bar (SKOB) is a lively hotspot where you can find not only fresh seafood but also delicious burgers. Their SKOB Burger, loaded with your favorite toppings, is a crowd-pleaser that captures the essence of Siesta Key's vibrant food culture. Savor the flavors and enjoy the energetic atmosphere that SKOB has to offer.

The Hub Baja Grill: Immerse yourself in a fusion of flavors at The Hub Baja Grill, located at 5148 Ocean Blvd. Indulge in their mouthwatering gourmet burgers, such as their signature Hub Burger, which tantalizes the taste buds with unique toppings and flavors. The Hub offers a vibrant ambiance where you can enjoy a burger experience like no other.

Captain Curt's Crab & Oyster Bar: Nestled at 1200 Old Stickney Point Rd, Captain Curt's Crab & Oyster Bar is a beloved local spot that serves up delicious seafood alongside their flavorful burgers. Enjoy a juicy burger crafted with quality ingredients, showcasing the culinary expertise that has made Captain Curt's a Siesta Key staple.
Conclusion: Siesta Key is a haven for burger enthusiasts seeking a memorable dining experience. From gourmet creations to classic pub-style favorites, the best burgers in Siesta Key will leave you craving for more. Indulge in the vibrant flavors and relaxed beachside vibes as you savor each delicious bite. Embark on a gastronomic adventure and discover why Siesta Key is a paradise not just for beach lovers, but for burger lovers too.