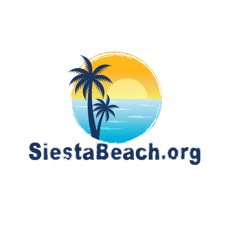 Exploring Coffee Siesta Key: Island's Best Brews
Explore Siesta Key's diverse coffee scene, from hot brews to iced delights, and discover your perfect cup in paradise.
OPINIONRESTAURANTS
Amidst the sandy beaches and clear blue waters of Siesta Key, a vibrant coffee scene thrives, capturing the hearts of both locals and tourists. On this charming island, the morning aroma of roasting beans mingles with the salty sea breeze, inviting you to start the day with a heartening cup of coffee. Whether you're a seasoned coffee connoisseur, a casual sipper, or someone seeking a delightful break from the sun and surf, Siesta Key's coffee spots promise a memorable experience.
From classic hot brews to refreshing iced coffees and smooth cold brews, these establishments capture the island's laid-back atmosphere while offering a myriad of flavors and brewing techniques. Here's your guide to the top spots to enjoy your perfect cup of coffee on Siesta Key.
A Journey Through Siesta Key's Vibrant Coffee Scene
1. Mojo Risin' Coffee Co. (5251 Ocean Blvd, Sarasota, FL 34242)
Mojo Risin' Coffee Co. promises a caffeine kick that matches its energetic name. It's a haven for those who appreciate a rich and robust hot coffee. Alternatively, try their cold brew, which offers a delightfully smooth and refreshing experience.
2. Bean Coffeehouse (5138 Ocean Blvd, Sarasota, FL 34242)
Bean Coffeehouse is a modern hotspot with an extensive selection of beverages. One of the crowd favorites is their Iced Vanilla Latte, a heavenly blend of creaminess and robust coffee flavors. Don't miss their cold brew if you're in need of a stronger jolt.
3. Village Cafe (5133 Ocean Blvd, Sarasota, FL 34242)
With a welcoming ambiance that instantly makes you feel at home, Village Cafe serves some of the finest hot coffee around. Their Caramel Macchiato is a well-crafted blend of sweet and strong flavors, creating a delightful sensory experience.
4. Sun Garden Cafe (210 Avenida Madera, Sarasota, FL 34242)
Sun Garden Cafe is renowned for its wonderful breakfast offerings, and their coffee selection is no less impressive. Their iced coffee is a local favorite, providing a refreshing respite. Their cold brew is also worth a try, with its bold, invigorating flavor.
5. Lelu Coffee (5251 Ocean Blvd, Sarasota, FL 34242)
At Lelu Coffee, a colorful, laid-back decor pairs well with their extensive coffee menu. Their hot coffees are satisfying, and their iced options offer refreshing, innovative flavors. The Coconut Mocha Frappe, an intriguing blend of tropical flavors, is not to be missed.
6. Meaney's Mini Donuts & Coffee House (205 Canal Rd, Sarasota, FL 34242)
If you love pairing your coffee with something sweet, Meaney's is the perfect spot. Alongside their famous mini donuts, they serve a mean cup of strong, robust coffee. Whether you prefer it hot, iced, or as a cold brew, their coffee will make a perfect accompaniment to their delicious donuts.
7. Another Broken Egg Cafe (140 Avenida Messina, Sarasota, FL 34242)
While Another Broken Egg Cafe might be a chain, it has a distinctive, local charm that makes it a favorite among residents. Their hot coffee is bold and full-bodied, perfectly complementing their extensive breakfast and brunch menus.
Immerse Yourself in the Coffee Culture of Siesta Key
As we conclude our tour, it's clear that Siesta Key's coffee scene is as diverse and inviting as the island itself. Each café and coffee shop, unique in its own right, provides not just a cup of coffee, but an experience steeped in the rich flavors of the community and the idyllic atmosphere of the island.
From the surfer vibes at Lelu Coffee to the donut delights at Meaney's Mini Donuts & Coffee House, each establishment offers something distinctive and memorable. So, whether you're kicking off your morning with a hot brew, seeking an afternoon refreshment in an iced coffee, or winding down with a smooth cold brew, you're never far from your perfect cup on Siesta Key.
And as you sip that satisfying brew, don't forget to soak in the surroundings — the island charm, the welcoming people, and the serene views. After all, enjoying coffee on Siesta Key isn't just about the caffeine; it's about embracing the island's laid-back lifestyle, one delightful cup at a time. Happy coffee hunting!