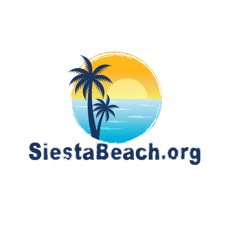 Savor the Morning: The Best Breakfast Siesta Key Offers
Explore top breakfast spots in Siesta Key. Start your day with delectable dishes, tropical ambiance, and unforgettable flavors.
RESTAURANTS
Are you planning a visit to the beautiful island paradise of Siesta Key? Undoubtedly, you'll want to start your day on the right note, and there's no better way to do this than by indulging in a delicious, hearty breakfast. Siesta Key, with its varied food scene and charming eateries, offers some of the best breakfast options to cater to every palate. In this blog, we'll explore some of the top spots for breakfast Siesta Key has to offer, ensuring your mornings on the island start with a burst of flavor.
Uncovering Siesta Key's Best Breakfast Spots
The Broken Egg
Let's start our culinary journey with a local favorite - The Broken Egg. This eatery, with its inviting ambiance and extensive menu, is often hailed as the go-to spot for breakfast Siesta Key. The Broken Egg offers a wide variety of choices, from traditional American breakfast options like pancakes and omelets to more health-conscious selections like fresh fruit bowls and oatmeal.
If you're feeling adventurous, try their Crab Cake Benedict, a delicious twist on the classic Eggs Benedict, which features freshly made crab cakes. Pair it with their signature mimosas for a perfect breakfast experience. The Broken Egg, with its blend of familiar favorites and innovative dishes, definitely earns its reputation as a breakfast hotspot in Siesta Key.
Sun Garden Cafe
Next on our list is the Sun Garden Cafe, a charming spot that offers a unique outdoor dining experience amidst lush, tropical greenery. Located in the heart of Siesta Key Village, the cafe serves up an excellent variety of breakfast dishes, ranging from hearty egg scrambles to delicate crepes.
One of their most popular offerings is the Banana French Toast, a dish that perfectly encapsulates the island's tropical vibe. Fresh banana slices are nestled between two slices of thick-cut French toast, all drizzled with a rich rum-infused syrup. It's the kind of breakfast that not only satisfies your hunger but also your craving for something exotic.
Another Broken Egg Cafe
Despite its similar name, Another Broken Egg Cafe is a completely different establishment from The Broken Egg, but equally as delightful. This breakfast spot offers a diverse menu that strikes a balance between classic breakfast fare and culinary creativity. Their Lobster and Brie Omelette is a crowd-pleaser, and the Cinnamon Roll French Toast is a sweet treat that will surely delight your taste buds.
Village Cafe
If you're looking for a casual and laid-back breakfast Siesta Key, the Village Cafe is your place. A favorite among locals and visitors alike, this family-owned diner is known for its hearty American-style breakfasts. Be sure to try their famous Siesta Key Omelette, a massive three-egg omelette filled with tomatoes, onions, green peppers, ham, and cheese. This is comfort food at its best.
Toasted Mango Cafe
Last, but certainly not least, we have the Toasted Mango Cafe. This eatery is a relatively new addition to the Siesta Key food scene, but it has already made a strong impression with its fresh and exciting menu.
As you may guess from its name, many dishes at the Toasted Mango Cafe feature mango in some form. For a real treat, try their namesake dish, the Toasted Mango Waffle. This breakfast delicacy features a crispy Belgian waffle topped with toasted coconut, fresh mango slices, and a decadent mango syrup.
Bonjour French Café
Say "Bonjour" to your morning with a visit to the Bonjour French Café. This delightful spot serves authentic French breakfast dishes in a charming and casual atmosphere. Their Croissant French Toast is to die for—think a buttery croissant, lightly toasted, then topped with fresh berries and a dusting of powdered sugar.
The café also offers savory breakfast options like Quiche Lorraine, and a variety of sweet and savory crepes. Their coffee, sourced from the finest beans, is the perfect accompaniment to these indulgent breakfast treats. It's a little piece of Paris nestled in Siesta Key.
Siesta Key Oyster Bar (SKOB)
While Siesta Key Oyster Bar, affectionately known as SKOB by locals, is primarily known for its seafood, it serves up a noteworthy Sunday brunch. The standout has to be their Seafood Omelette, filled with lobster, crab, and shrimp, and topped with a homemade hollandaise sauce.
They also serve breakfast classics (Sundays 9:30am - 11:00am) with a twist, like the Crabby Benedict—English muffins topped with crab cakes, poached eggs, and hollandaise sauce. And let's not forget their Bloody Marys; no brunch would be complete without one! All Breakfasts served with 1 complimentary Mimosa or Bloody Mary
The Bean CoffeeHouse
No list of breakfast spots would be complete without a mention of The Bean, a quaint café known for its high-quality coffee and delicious pastries. In addition to classic breakfast items like avocado toast and bagels, they serve acai bowls, fresh smoothies, and a selection of vegan and gluten-free options.
The café's relaxed ambiance makes it the perfect spot to enjoy a leisurely breakfast while sipping on a cup of their locally roasted coffee. For caffeine lovers, The Bean CoffeeHouse is undoubtedly a go-to destination for breakfast in Siesta Key.
Final Thoughts: Breakfast Siesta Key Style
As you can see, Siesta Key is a breakfast lover's dream. The island's diverse range of eateries means there's something to satisfy every craving. From traditional American breakfasts and French delicacies to innovative dishes featuring local ingredients, Siesta Key's breakfast scene is a culinary adventure just waiting to be explored.
Breakfast in Siesta Key is more than just the first meal of the day—it's a delicious journey that engages all the senses. Whether you prefer the comforting flavors of home-cooked meals or the excitement of trying new, innovative dishes, you'll find that each breakfast hotspot in Siesta Key offers its unique take on morning meals.
So, wake up with the sun, breathe in the fresh island air, and prepare to discover the delightful breakfast options that await you in Siesta Key. Remember, these are just a handful of the many fantastic places to enjoy breakfast on the island. We encourage you to explore, try new spots, and find your personal favorite. After all, isn't that what travel is all about?
Whether you're a Siesta Key native or a first-time visitor, one thing's for sure: there's no better way to start your day than with a delicious breakfast Siesta Key style. So why wait? Set your alarm, bring your appetite, and get ready to discover the best breakfast spots Siesta Key has to offer.