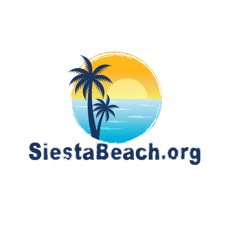 Siesta Key Watersports: Aquatic Adventures
Explore the thrilling world of Siesta Key watersports! Dive into paddleboarding, kayaking, jet skiing, and more today.
ACTIVITIES
Siesta Key, nestled on the idyllic Gulf Coast of Florida, is a veritable paradise for water enthusiasts. Fringed by stunning beaches, tranquil waters, and an abundant array of marine life, this barrier island boasts an eclectic mix of watersports suitable for novices and experienced adrenaline junkies alike. If you're looking for an adventurous playground, or a serene spot to connect with nature, Siesta Key's waterways beckon you.
Unwind with Paddleboarding and Kayaking
Two of the most popular watersports activities that Siesta Key offers are paddleboarding and kayaking. These low-impact sports provide a unique combination of tranquility and exercise, allowing you to explore the island's vibrant waterways at your own pace.
Whether you choose to navigate the calm, meandering channels of the Intracoastal Waterway or venture out into the open turquoise waters of the Gulf of Mexico to explore the rich biodiversity of coral reefs, both paddleboarding and kayaking offer unforgettable experiences. These activities are accessible for most, requiring little more than balance and a gentle paddle stroke, making them ideal for families, solo adventurers, and groups.
Sail Away: The Joy of Boating
Perhaps you're craving a more high-octane adventure on the waters of Siesta Key. In that case, consider exploring the myriad boating opportunities available on the island. Siesta Key's boat rental services offer vessels of various sizes and capabilities, from intimate fishing boats to larger boats equipped for parties and events.
Exploring Siesta Key and its surrounding waters by boat provides an unparalleled sense of freedom. You can choose to join a guided boat tour, learning about the area's rich ecology and maritime history, or carve your own nautical path along the island's sun-drenched coastline.
Hook, Line, and Sinker: Fishing in Siesta Key
Siesta Key's warm, nutrient-rich waters are a haven for a plethora of fish species, making it a coveted destination for angling enthusiasts. From casting a line from the shore or a dock to chartering a boat and heading for the deeper offshore waters, you'll find fishing opportunities to suit every preference.
Here, anglers can pit their wits against tarpon, snook, and redfish, among others. And after a successful day of fishing, nothing quite beats watching the sunset with your fresh catch of the day.
Catch a Wave: Wakeboarding, Skurfing, and Skimboarding
For those who prefer a faster pace and aren't afraid of a bit of spray, Siesta Key offers a range of exciting, adrenaline-pumping watersports such as kiteboarding, wakeboarding, skurfing, and skimboarding.
Wakeboarding is a riveting blend of water skiing, snowboarding, and surfing techniques. Participants strap into a short, wide board and are pulled along by a speedboat, carving through the wake and performing a variety of aerial tricks. It's an adrenaline-packed activity that requires strength, balance, and a love for high-speed water action.
Skurfing is an exhilarating hybrid of surfing and wakeboarding. This high-octane sport enables riders to catch waves and perform stunts, towed by a boat like wakeboarding, but on a surfboard-like deck. The combination of speed, waves, and freedom creates an electrifying watersport experience that will satisfy any thrill-seeker.
Skimboarding, in contrast, is an activity that combines the speed of surfing with the accessibility of staying close to the shore. Using a thin, flat board, riders sprint along the beach and slide onto the thin layer of water left by receding waves. Experienced skimboarders can even ride out into the surf and catch a wave back to shore, making for a dynamic, fast-paced activity that provides endless fun in the shallows of Siesta Key's beautiful beaches.
Lastly, Kiteboarding is a sport that combines aspects of wakeboarding, windsurfing, surfing, paragliding, and gymnastics into one extreme sport. A kiteboarder harnesses the power of the wind with a large controllable power kite to be propelled across the water, land, or even the snow. In Siesta Key, the abundant wind and expansive open water make it an ideal location for those interested in the thrill and challenge of kiteboarding. The spectacle of kiteboarders effortlessly gliding across the water, launching into the air, and riding the waves is a testament to Siesta Key's vibrant watersports scene.
Surf's Up on Siesta Key
While Siesta Key's waves may not match the height found at some world-renowned surfing spots, when the conditions are right, you can certainly catch some enjoyable waves. Ideal for beginners or intermediate surfers, the modest swells off Siesta Key's beaches offer a fun, safe environment to learn and improve.
You'll find the most favorable surf conditions at Turtle Key and Crescent Beach, especially during or following a storm, when the wind whips the Gulf into a surfer's playground.
Dive Into the Underwater World: Snorkeling and Diving
Clear and calm, the waters around Siesta Key serve as the perfect gateway into an underwater world teeming with life. Snorkeling and diving around the island offer a chance to observe coral reefs, tropical fish, turtles, and playful dolphins in their natural habitats.
Don your snorkel or scuba gear and explore the coral formations, or visit some of the artificial reefs created by sunken ships and other structures. Here, in the underwater silence, you'll find yourself immersed in a world as colorful and vibrant as any on land.
Siesta Key Watersport Partners: Local Rental Companies
A number of reputable rental companies operate in Siesta Key, equipped to cater to all your watersport needs. These businesses provide everything from gear rental to safety instructions, ensuring your experience is as enjoyable as it is safe. Some popular providers include:
Siesta Key Watersports

Beach Bums

Island Water Sports

Siesta Key Boat Rentals
Stay Safe on the Water: Essential Safety Tips
No matter which watersport you choose to engage in, safety should always be paramount. Here are some crucial tips to ensure you have a safe and enjoyable experience on the water:
Always wear a life jacket.

Stay alert and aware of your surroundings.

Avoid consuming alcohol before or while participating in watersports.

Keep a close eye on the weather conditions.

Never exceed your comfort zone or skill level without professional supervision.
Siesta Key's Top Spots for Watersports
Siesta Key's entire coastline is a watersports paradise, but there are a few stand-out locations that are particularly well-loved:
Turtle Key

Crescent Beach

Big Pass

Longboat Pass
Each of these spots offers a unique experience, whether you're looking for a calm kayaking route, a lively beach break for surfing, or a secluded cove for snorkeling.
Timing Your Visit: When to Go
While Siesta Key's watersport scene thrives year-round, the warm, sunny summer months offer the most ideal conditions for a wide range of activities. However, the spring and fall can also provide comfortable temperatures and fewer crowds, making them great times to visit for those in search of a more tranquil experience.
There are also a number of watersport lessons and guided tours available in Siesta Key, perfect for beginners or those looking to advance their skills.
Preparing for Your Siesta Key Watersport Adventure
Before you hit the water, it's important to plan. If you're bringing your own gear, check with rental companies about their policies on storage and transportation. Always remember to apply sunscreen, stay hydrated, and respect the marine environment and other water users.
Conclusion: From the serenity of paddleboarding to the thrill of wakeboarding, the watersports offerings in Siesta Key are as diverse as they are exciting. This is a place where every day promises a new aquatic adventure, set against the backdrop of beautiful beaches and breathtaking sunsets.
So, whether you're a seasoned watersports enthusiast or a first-time adventurer, the glistening waters of Siesta Key are waiting to provide you with unforgettable experiences. Embrace the adventure, respect the water, and dive into the unique watersport paradise that Siesta Key offers.