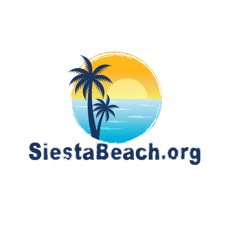 The Top 5 Siesta Key Seafood Restaurants
Discover our top 5 Siesta Key seafood restaurants for fresh, flavorful dishes. Your culinary adventure starts here.
RESTAURANTSOPINION
When you're vacationing in the paradise that is Siesta Key, your trip would be incomplete without diving into the local culinary scene. Known for its pristine, quartz-sand beaches and clear turquoise waters, Siesta Key is also a haven for seafood lovers. The island, nestled on the Gulf Coast of Florida, is blessed with an abundance of fresh seafood that local chefs turn into culinary masterpieces. This article brings you an insider's guide to the five best Siesta Key seafood restaurants that will make your taste buds dance with joy.
Unravel the Culinary Delights of Siesta Key's Seafood Scene
1. Owen's Fish Camp
Our first stop in this gastronomic journey is Owen's Fish Camp. This charming establishment, situated in the heart of Burns Court in downtown Sarasota, is an ode to old Florida living. Despite being a little off Siesta Key, it's a local favorite, and it's worth the short trip.
The atmosphere at Owen's Fish Camp is as authentically Floridian as it gets, with its rustic decor and outdoor bayou-style seating area. But the real star of the show is the seafood. The menu changes daily based on what's caught fresh, but staples include the pecan-crusted trout, southern fried seafood basket, and the fish camp boil, a delightful mix of shellfish, corn, and sausage in a savory broth.
2. Siesta Key Oyster Bar
If you're searching for Siesta Key seafood restaurants with a lively ambiance, look no further than Siesta Key Oyster Bar (or SKOB, as the locals call it). Located in the heart of Siesta Key Village, SKOB offers a fun, relaxed atmosphere with live music and outdoor seating.
SKOB has an extensive menu featuring an array of seafood dishes, but as the name suggests, oysters are the specialty here. You can have them raw, steamed, or baked with a variety of toppings. Other standout dishes include the lobster pot pie, blackened grouper sandwich, and SKOB's famous seafood chowder. Pair your meal with a cold beer or a tropical cocktail, and you've got the recipe for a perfect Siesta Key evening.
3. The Lobster Pot Restaurant
If lobster is your seafood of choice, then The Lobster Pot Restaurant should be on your itinerary. This New England-style seafood joint is one of the few Siesta Key seafood restaurants that specialize in lobster dishes.
The Lobster Pot brings the flavors of the Northeast to Florida, with dishes like the Maine Lobster roll and New England clam chowder. However, it's the Twin Lobster Tails - two succulent Maine lobster tails served with drawn butter - that truly steals the show. If lobster isn't your thing, the menu also features a variety of fresh fish, scallops, and crab cakes.
4. Captain Curt's Crab & Oyster Bar
Captain Curt's Crab & Oyster Bar is a must-visit for any seafood aficionado. This family-friendly spot, located on the south end of Siesta Key, is famous for its award-winning clam chowder. In fact, it's so good that it won first place in the Great Chowder Cook-off, an international competition held in Newport, Rhode Island.
Apart from the clam chowder, Captain Curt's offers a wide range of seafood options. From the raw oyster bar and the crab legs to the grouper sandwich and the seafood platter, there's something to suit every palate. The laid-back atmosphere, complete with an outdoor Tiki bar and live music, only adds to the appeal.
5. Spearfish Grille
Last, but certainly not least, on our list of the top Siesta Key seafood restaurants is Spearfish Grille. Nestled inside the heart of the island at the Tropical Breeze Resort, Spearfish Grille is a hidden gem worth discovering.
Spearfish Grille prides itself on serving locally sourced, sustainable seafood in a casual, island-themed setting. The menu features a variety of tacos, sandwiches, and platters with your choice of fish, shrimp, or scallops. The blackened grouper tacos and the coconut shrimp are crowd favorites.
Visiting Siesta Key is more than just an opportunity to soak up the sun on one of its stunning beaches. It's a chance to embark on a culinary adventure, savoring the fresh, delicious seafood the island has to offer. Whether you're a fan of oysters, lobster, or a good old fish and chips, these Siesta Key seafood restaurants have you covered. So, why wait? Dive in and discover the flavors of Siesta Key.