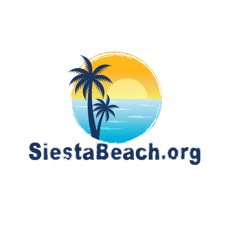 Siesta Key Fishing: Exploring a Coastal Paradise for Anglers
Discover the fishing paradise of Siesta Key! From diverse species to fishing charters, explore this coastal gem for an unforgettable angling adventure.
ACTIVITIES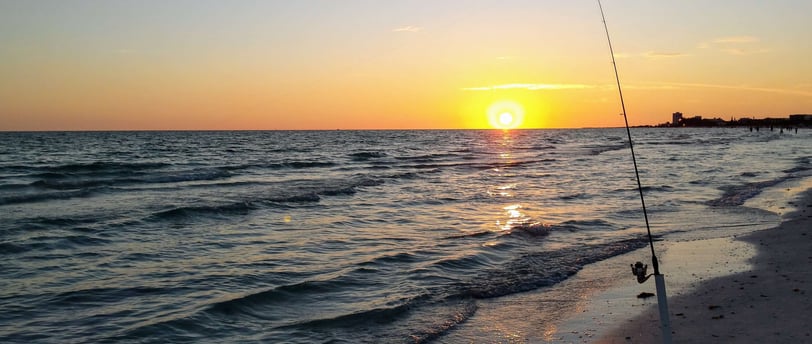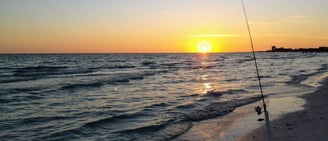 Welcome to Siesta Key, a sun-soaked paradise along the southwestern coast of Florida that not only beckons beach lovers but also offers a haven for fishing enthusiasts. With its pristine beaches, crystal-clear waters, and abundant marine life, Siesta Key presents an idyllic setting for an unforgettable fishing adventure. In this comprehensive blog post, we will delve deeper into the fishing opportunities Siesta Key offers, including an expanded look at the diverse fish species that call these waters home. Additionally, we will explore the availability of fishing charters in the Siesta Key, Sarasota, and Venice, FL area, ensuring a memorable and guided angling experience.
Saltwater and Freshwater Fishing Licenses: Before casting your line, it's essential to obtain the necessary fishing license in Siesta Key. If you plan to fish in the coastal waters and target marine species, a saltwater fishing license is required. On the other hand, if you prefer brackish or freshwater fishing, such as at Blind Pass Lagoon, you'll need a freshwater fishing license. The convenience of the saltwater license lies in its coverage for both watercraft and shoreline fishing. Non-residents can acquire a three-day saltwater license for $17.00, while a seven-day license is available at $30.00.
Blind Pass Lagoon: A Hidden Gem Located at the south end of Siesta Key, tucked behind Turtle Beach, lies Blind Pass Lagoon—a hidden gem among Siesta Key's fishing spots. This tranquil lagoon not only offers picturesque views but also serves as an angler's paradise. Cast your line from the shore, seawall, or piers as you enjoy the peaceful surroundings. What sets Blind Pass Lagoon apart is its connection to Little Sarasota Bay, near the Jim Neville Marine Preserve. This convergence of saltwater and freshwater creates a rich and thriving ecosystem, attracting an abundance of fish species for anglers to target.
Siesta Key Fish Species and Our Abundant Waters:
The waters surrounding Siesta Key provide an enticing array of fishing opportunities for anglers of all skill levels. Let's explore some of the fish species you can expect to encounter in these rich coastal waters:
Shallow Backwater Species: The shallow backwater areas are teeming with life and offer thrilling angling opportunities. Here, you can target snook, a highly sought-after gamefish known for its strength and cunning. Additionally, jacks and redfish are prevalent in these calm and shallow waters, providing an exciting fight for anglers seeking a challenge.

Deep Grass Flats: The deep grass flats are home to an impressive variety of species, ensuring an action-packed fishing experience. Among the residents of these flats, you'll find speckled trout, a prized catch known for its delicious flavor. Spanish mackerel, ladyfish, bluefish, and more also frequent these flats, offering an opportunity to reel in a diverse range of species.

Big Sarasota Pass: Situated on the north end of Siesta Key, Big Sarasota Pass boasts a wealth of marine life. Here, sheepshead, snapper, pompano, and ladyfish abound, creating an enticing fishing ground. Casting your line in this area promises both an exciting battle and the chance to bring home a delectable catch.

Inshore Gulf of Mexico: Venturing into the inshore Gulf of Mexico from Siesta Key unveils a world of excitement for anglers. King and Spanish mackerel offer fantastic action, their speed and acrobatic leaps providing an adrenaline-pumping experience. False albacore, known for their impressive speed and strength, provide an additional challenge for anglers seeking an exhilarating fight. And of course, the legendary tarpon, famous for their breathtaking leaps and powerful runs, make their presence known in these waters, creating an opportunity for a once-in-a-lifetime angling encounter.
Siesta Key Area Fishing Charters:
Enhancing Your Siesta Key Experience: While exploring the fishing opportunities in Siesta Key, you might consider booking an outing on a fishing charter. There are several qualified and licensed fishing charters in the Siesta Key, Sarasota, and Venice area. These professional charters offer guided fishing trips, providing invaluable knowledge and expertise to ensure a successful and enjoyable outing. Whether you're a novice angler looking for guidance or an experienced fisherman seeking a tailored adventure, fishing charters in the area offer a range of services and packages to suit your preferences. From half-day trips to full-day excursions, you can embark on a fishing charter that aligns with your schedule and desired experience.
Conclusion: Siesta Key stands as a coastal paradise for fishing enthusiasts, offering a wealth of opportunities to reel in the catch of a lifetime. With its stunning natural beauty, diverse fish species, and the availability of fishing charters, Siesta Key is a destination that caters to every angler's desires. As you prepare for your fishing adventure, remember to secure the necessary licenses, ensuring compliance with regulations. So pack your fishing gear, soak in the sun, and get ready for an angling experience in Siesta Key that will leave you with lifelong memories. Happy fishing!